The name Abdurahman Bin Auf is certainly familiar. One of the companions of the Prophet who was famous for his wealth. Besides being famous for his business, he is also known as a very generous friend of the prophet. The alms are brutal. Some of the recorded alms include 4M, 94M + 500 horses + 500 camels, 13M, and many other alms.
He himself even once said, if I open a stone then I find gold under it. This is an allusion to how easy it was for him to get these treasures.
So what is his secret?
Once he was asked, "What makes your business easy?"
He replied, "There are three things. First, I never turn down a profit even if it's just a little. Second, I never procrastinate on an order even though it's only 1 animal. Third, I do not sell anything by means of usury."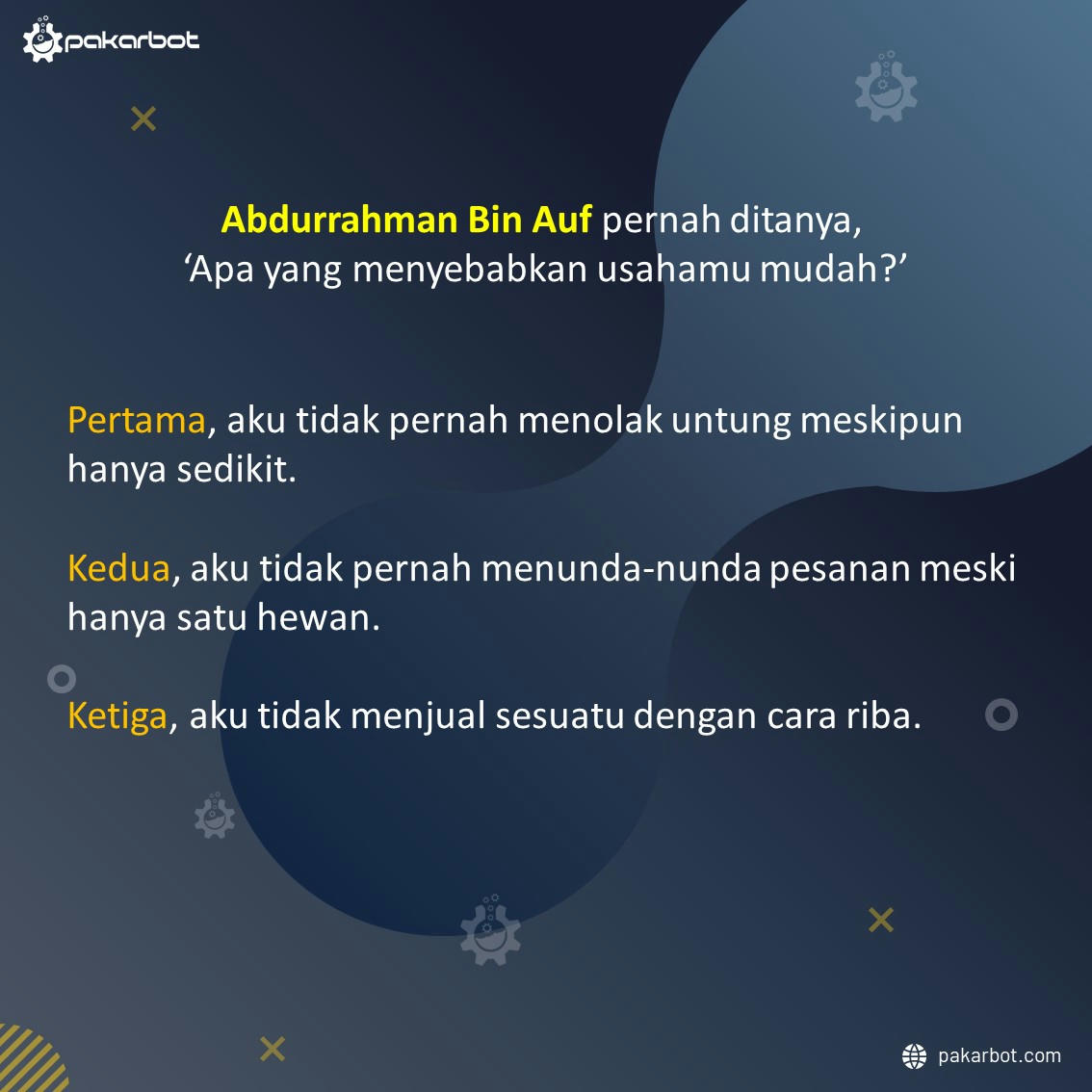 It turned out that his secret was so easy in business.
Oh yes.. in trading he also never made a profit of more than 10%. Wow…
Ok.. Those were business tips from Abdurahman Bin Auf that we can learn from him.
I hope it's useful..